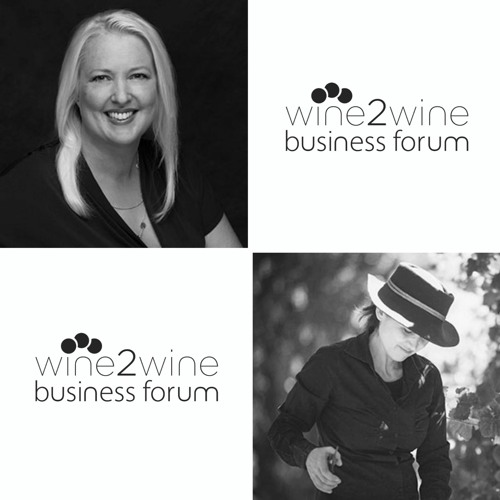 Welcome to Episode 1097; Future of sustainability reporting to retailers and financial markets – the development of globally standardized metrics
Welcome to Wine2Wine Business Forum 2021 Series. The sessions are recorded and uploaded on Italian Wine Podcast. wine2wine is an international wine business forum, held annually in Verona Italy since 2014. The event is a key reference point for wine producers and a diverse variety of wine professionals eager to develop and grow their wine business worldwide.
About today's session:
"Sustainability" in the wine industry oscillates between being the most important topic for the future of the industry and a useless buzzword. The key to making sustainable wine into something tangible and easy to understand for consumers, buyers, journalists and the industry itself is covering the whole supply chain in the work, finding an industry wide agreement on the most important practices, and including science backed metrics.
About the Speakers
EricaLandinLöfving is the Chief Sustainability Officer of the publicly traded wine group Vintage Wine Estates (Nasdaq: VWE) in California. She joined VWE in June of 2021 after many years as a sustainability focused wine writer in Sweden (Decanter, Allt om Vin, Wine Enthusiast, Meininger's WBI etc) and consultant in sustainable food systems and certifications (Systembolaget, ICA Group, Orkla, Electrolux…) Mrs. Landin-Lofving has a MSc. in Biology, continued studies in Oenology, WSET III, Sustainable Business Strategy and financial ESG analysis. Though she likes the sustainability impact of working with larger companies, her favorite wines often come from small family producers or "natural" wine projects. The newly launched Sustainable Wine Roundtable, where she is on the steering committee, will be open to members from all parts of the wine industry, of all sizes, from 2022
Connect
Facebook: https://www.facebook.com/erica.landin.3
Instagram: @scandinaviangreen
Twitter: @ericawinetrips
Linkedin: https://www.linkedin.com/in/erica-lofving/
Moderator
Dr. Laura Catena is a Harvard and Stanford trained biologist and physician, and she founded the Catena Institute of Wine in Argentina in 1995. The Institute is dedicated to preserving the Malbec variety and to elevating Argentine wine. Dr. Catena is currently managing director of Bodega Catena Zapata (est. 1902) as well as her own Luca winery. In 2017, Bodega Catena Zapata received Argentina's Extraordinary Winery Award from Parker's The Wine Advocate, while Vivino's Wine Style Awards named it the most awarded winery in the world in 2018, 2019, and 2020. Just this year, Drinks International named Catena Zapata the world's most admired wine brand
Connect
Instagram: @lauracatenamd
Twitter: @LauraCatena
Linkedin: https://www.linkedin.com/in/dr-laura-catena-054987195/
Let's keep in touch! Follow us on our social media channels:
Instagram @italianwinepodcast
Facebook @ItalianWinePodcast
Twitter @itawinepodast
Tiktok @MammaJumboShrimp
LinkedIn @ItalianWinePodcast
If you feel like helping us, donate here www.italianwinepodcast.com/donate-to-show
Until next time, cin cin!

Genre