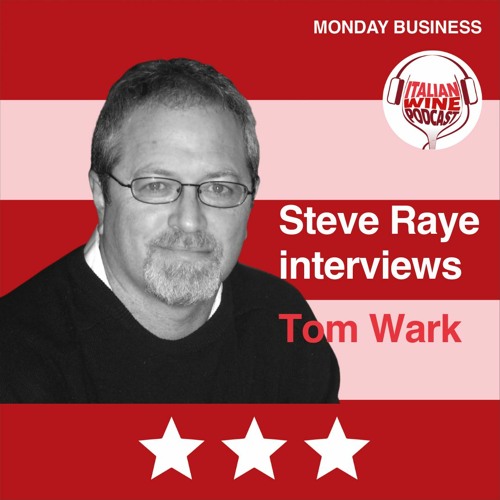 Welcome to Episode 1074 in which Steve Raye interviews Tom Wark, author of "Fermentation" in this installment of Get US Market Ready With Italian Wine People on the Italian Wine Podcast.
About today's guest:
Tom Wark is a veteran marketer and media consultant who has worked in the wine and alcohol industry since 1990. Since 2007 he has served as executive director of the National Association of Wine Retailers. In that position he has advocated for reforms to the alcohol regulatory system, overseen legislative and litigation initiatives and helped grown NAWR to on of the most important trade organizations in the United States. Since 2004 he has authored "Fermentation", a newsletter that covers issues of alcohol and business, media, politics and culture. That newsletter is accessible at http://www. https://tomwark.substack.com/
To learn more visit:
Website: www.warkcommunications.com – http://www.nawr.org
Facebook: www.facebook.com/tomcwark
Twitter: @tomcwark
More about the host Steve Raye:
Steve Raye of Bevology Inc originally joined our weekly lineup with narrations from his book "How to get US Market Ready" – but everyone just loved him so much, we brought him back with this series of interviews that informs and inspires! Each week he speaks to industry professionals; guests who have gained valuable experience in the Italian wine sector and have insightful tips and stories that can help anyone who wants to learn about getting US Market Ready!
To learn more visit:
Website: www.bevologyinc.com/
Let's keep in touch! Follow us on our social media channels:
Instagram @italianwinepodcast
Facebook @ItalianWinePodcast
Twitter @itawinepodcast
Tiktok @MammaJumboShrimp
LinkedIn @ItalianWinePodcast
If you feel like helping us, donate here www.italianwinepodcast.com/donate-to-show/
Until next time, Cin Cin!

Genre