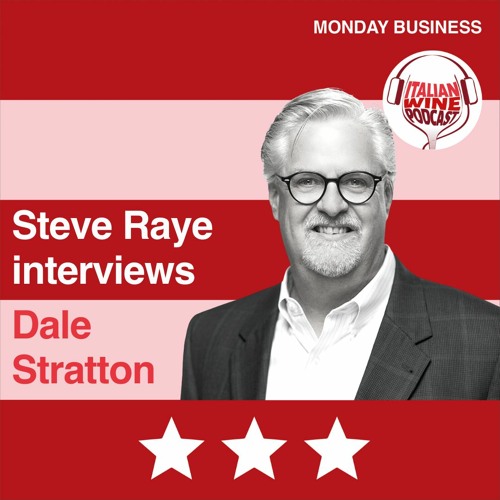 Welcome to Episode 1101 in which Steve Raye interviews Dale Stratton, in this newest installment of Get US Market Ready With Italian Wine People.
About today's guest:
Dale is a consultant focused on the Beverage Alcohol Industry and has three long term engagements. He works with a team of consultants at Azur Associates where they do Strategy, Financial, and Route to Market projects along with M&A mostly in the wine industry. Dale work with the Wine and Spirits Wholesalers of America on their SipSource tool which is a comprehensive reporting of depletions for Wine and Spirits in the three-tier system. He is also the President of Wine Market Council where they focus on understanding the consumption and buying habits of today's wine consumer.
To learn more visit:
https://www.azur-associates.com/
linkedin.com/in/dale-stratton-b40b7a3
More about the host Steve Raye:
Steve Raye of Bevology Inc originally joined our weekly lineup with narrations from his book "How to get US Market Ready" – but everyone just loved him so much, we brought him back with this series of interviews that informs and inspires! Each week he speaks to industry professionals; guests who have gained valuable experience in the Italian wine sector and have insightful tips and stories that can help anyone who wants to learn about getting US Market Ready!
To learn more visit:
Website: www.bevologyinc.com/
Let's keep in touch! Follow us on our social media channels:
Instagram @italianwinepodcast
Facebook @ItalianWinePodcast
Twitter @itawinepodcast
Tiktok @MammaJumboShrimp
LinkedIn @ItalianWinePodcast
If you feel like helping us, donate here www.italianwinepodcast.com/donate-to-show/
Until next time, Cin Cin!

Genre